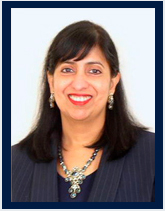 Experience isn't Expensive…It's Priceless!!

SONIA E. AMIN
Broker-Associate

Cell: 626-536-3135 Sonia@SoniaAmin.com
Cal BRE # 01044322
RE/MAX TRI-CITY REALTY

Pasadena Office
680 E. Colorado Blvd.
Suite 180
Pasadena, CA 91101

La Canada Office
1433 Foothill Blvd.
La Canada, CA 91011

Glendale Office
811 N. Central Ave
Glendale CA, 91203
During the entire duration, Sonia has demonstrated excellent professionalism. She has watched out for our interest in dealing with various agents and sellers. She has showed complete control of the purchasing process. We are really happy with her services and will recommend her as your representative for your future real estate business.
---
I want you to know that throughout the couple of months that we worked together to sell my home in Pasadena, I truly felt that you are a serious real estate agent dedicated to your profession. I admire your sense of direction and wish you the best in everything you aim for.
---
Throughout the entire cycle, from pre-listing appraisal to post-closing cash in the bank, Ms. Amin was attentive, persistent, and helpful; kept me informed at least daily by both telephone and email; was overtly ethical in every situation. I enthusiastically recommend Sonia Amin to anyone who is looking for a great realtor.
---
She is a good agent, has great patience and knowledge, and always protects the customer. We are very satisfied with the service she provided us.
---
I want to thank you again for your kind, professional and efficient work during the sale of my townhouse in Pasadena, especially all your patient and kind assistance during our stay at the Huntington hospital during the selling process. I could not have wished for a better, kinder and patient Real Estate Agent and will recommend you to anyone.
---
We would like to thank you for your unselfish service with the purchase of our units. Your patience and professional know how in real estate was well appreciated. Keep up the good work. God Bless.
---
Jack and I would like to thank you so very much for the impeccable service and wonderful personal touch. You made the sale of our property very smooth and worked with us through every transition. You told us you could sell it and "voila" it was sold. Thanks again.
---
Right from the start Sonia was enthusiastic, provided good recommendations, was knowledgeable about the market, and personable. Her dedication, persistence and attention to detail are second to none. I will recommend her to family and friends, without a doubt. Sonia is the best.
---
As far as our firm is concerned, Ms Amin is "Realtor Extraordinaire". Knowledgeable, thorough, loyal, meticulous are just a few of the adjectives that describe her and her work. Over the last 40 years we have been involved in many, many so called "Real Property" Buy/Sells. I can assure you, in all future transactions, Ms Amin will be consulted before any action is taken.
---
Sonia Amin recently accomplished the sale of my condo in Pasadena. Throughout our association, I was impressed by her professionalism, knowledge of the market, dedication, meticulous attention to detail, effectiveness and integrity. It was a pleasure to do business with her, and I would recommend her to everyone who values results.
---
Sonia took the initiative to write a personal letter to the sellers explaining why the condo was perfect for our son. There were six other bids (with some higher than ours) and the only reason that our bid was accepted was the letter Sonia wrote. The letter touched the hearts of the sellers.
---
Sonia is a highly attentive realtor. She is very prompt in returning phone calls and emails. I never felt neglected or unimportant. She offered several recommendations to make the home more attractive to buyers and her advice worked like a charm as we received 18 offers in the first 10 days of being on the market.
---
I can recommend her highly. She worked tirelessly on our behalf. She is a woman of integrity and expertise that was needed in a complicated sale. Our family is very grateful for all the hard work she did.
---