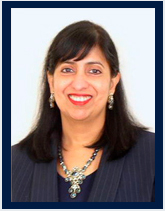 26 years of Real Estate Experience

SONIA E. AMIN
Broker-Associate

Cell: 626-536-3135 Sonia@SoniaAmin.com
Cal BRE # 01044322
RE/MAX TRI-CITY REALTY

Pasadena Office
680 E. Colorado Blvd.
Suite 180
Pasadena, CA 91101

La Canada Office
1433 Foothill Blvd.
La Canada, CA 91011

Glendale Office
811 N. Central Ave
Glendale CA, 91203

It is very humbling to have the opportunity to work with so many AMAZING clients, helping them with their real estate needs!  Providing a high level of service that is recognized by my clients is what I strive for.  
THANK YOU for your support!
During the entire duration, Sonia has demonstrated excellent professionalism. She has watched out for our interest in dealing with various agents and sellers. She has showed complete control of the purchasing process. We are really happy with her services and will recommend her as your representative for your future real estate business.
---
Throughout the entire cycle, from pre-listing appraisal to post-closing cash in the bank, Ms. Amin was attentive, persistent, and helpful; kept me informed at least daily by both telephone and email; was overtly ethical in every situation. I enthusiastically recommend Sonia Amin to anyone who is looking for a great realtor.
---
Thank you so much for your dedication to my clients. I greatly appreciate your knowledge, experience and professionalism when representing fiduciaries who are selling real property. Working with wonderful professionals make all the difference. You understand and appreciate my clients' fiduciary duties to the beneficiaries. I look forward to working with you again
---
We are very pleased to recommend Sonia Amin as an outstanding real estate agent. She served as the listing agent on the property we were selling - a condo that posed some challenges in finding the right type of buyer. She launched a thoughtful and thorough sales campaign that yielded results. Our condo sold for the asking price after only 3 weeks on the market. Sonia also represented us as prospective buyers and helped us explore several properties of interest, including the condo we ultimately purchased, one which fully met our needs and price range.
---
Citizens Business Bank recently retained Sonia Amin as Realtor in selling a condo for one of the trust that we manage. Sonia was most helpful from the beginning of the process to the close of escrow. She was very knowledgeable about the whole process of marketing and selling the unit. She kept us informed about what was going in the market. She was always available for calls for any questions we might have had. One of Sonia's strength is her attention to detail. Because of this, everything was done in timely manner. Working with her was such a pleasurable experience. She provided excellent customer service with superior attitude. I would higly recommend her and will definitely use her again.
---
I referred a 98 year old client who had a property in Pasadena to Sonia. She helped him with tenant issues, getting the property cleaned and also made sure her escrow officer went to my client's home to help him with the escrow paperwork. Sonia went above and beyond in making sure that the entire process was managed smoothly and effectively for all parties involved. Her attention to detail every step of the way made me and my client feel confident we would close escrow successfully at a great price. My client enjoyed working with Sonia and I appreciated her keeping me in the loop every step of the way.
---
Sonia Amin sold a home for my client in a Conservatorship mater. She was available and attentive to the specific issues that are part of this type of transaction. Sonia was able to get the home sold for my client while assisting the buyers' agent to understand the process as it moved forward. Sonia had to communicate with many parties in order to make this sale happen. Attorneys, Conservator, and family members were all kept informed as appropriate. It took a lot of work, and Sonia was up to the task. I appreciate her service and hard work on behalf of my client. You can trust her to have the best interest of the client at heart for the whole process.
---
I was referred to Sonia Amin by my probate lawyer and she took on the task of helping me with all the paperwork in relation to selling my mom's property. She also took on other responsibilities and kept all aspects of this transaction intact and kept me completely updated of everything. Sonia went above and beyond and insured myself that this whole real estate process would come out fine and it did. Thank you for all your hard work and will definitely keep you in mind for any future real estate transactions.
---
This was my first attempt at selling a house so I really needed a Realtor that was patient, understanding and experienced. Sonia exceeded all of my expectations. Her experience and the team that she has put together from the Escrow company to the retrofitting was excellent. They all have the same goals and work ethics. This shows how much work and thought she has put into her team to make this a smooth and comfortable transaction for the client. I am so pleased with the way things worked out. She will be my Broker for life.
---
I can recommend her highly. She worked tirelessly on our behalf. She is a woman of integrity and expertise that was needed in a complicated sale. Our family is very grateful for all the hard work she did.
---
I was introduced to Sonia by a friend of mine who highly recommended her back in 2001. She became my agent and helped me purchase my first property in Pasadena shortly after. When it came time to sell my place 16 years later it seemed natural that she would be my agent. During both experiences Sonia demonstrated the highest level in professionalism and knowledge. She made the process so much more pleasant because she had my full trust and I knew she would do things correctly. I highly recommend her to anyone in need of her services and I plan to have her help me in the future.
---
Your strategy increased the sales price by a substantial amount, and allowed us to accept a qualified buyer which expedited the transaction. So not only was the price increased, the transaction was also simplified. Your communication was wonderful and clear, and you helped to smooth over any of the difficulties that always seem likely to arise
---
Sonia took the initiative to write a personal letter to the sellers explaining why the condo was perfect for our son. There were six other bids (with some higher than ours) and the only reason that our bid was accepted was the letter Sonia wrote. The letter touched the hearts of the sellers. It was a pleasure working with her. She was attentive to our wishes and was on top of every detail.
---
I had the pleasure of working with Sonia Amin on a probate sale earlier this year. I highly recommend working with Sonia; she is very knowledgeable of probate procedures and she is very thorough in drafting and handling all transactions that can so often be confusing or overwhelming. Sonia works hard for her clients and always makes herself available for any questions. All of our emails and phone calls were answered promptly. We would recommend her to anyone who is considering buying or selling a home.
---
Sonia has worked with me on probate sales in the past and she has always conducted herself with professionalism and efficiency. The case was no different for the Aroma Drive property. She made the entire process of listing and selling the condominium unit simple and low-stress. Due to the nature of my business, I have been in the position of selling numerous properties and I have not found a realtor more competent and professional than Sonia.
---
I highly recommend real estate broker Sonia Amin, who represented me in the recent sale of a trust income property in Inglewood. She is an extremely diligent and experienced agent. Throughout the entire process Sonia was professional, conscientious and motivated and I always felt as though I was her only client. I will definitely be using Sonia's services again in the future with other trust properties in need of sale and would highly recommend others to do the same. You will be well served with Sonia looking after your interests.
---
Sonia is a highly attentive realtor. She is very prompt in returning phone calls and emails. I never felt neglected or unimportant. She offered several recommendations to make the home more attractive to buyers and her advice worked like a charm as we received 18 offers in the first 10 days of being on the market. The process of assessing offers was a bit overwhelming for me. Sonia, who is a master with contracts, was able to explain the differences, which aided immensely in deciding which offer to accept. In the end, the offer was good for the Trust.
---