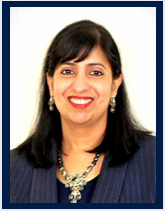 26+ years of Real Estate Experience

SONIA E. AMIN
Broker-Associate

Cell: 626-536-3135 Sonia@SoniaAmin.com
DRE # 01044322
NMLS # 1989717
RE/MAX Tri-City Realty

Pasadena Office
1055 East Colorado
Boulevard, Suite 500 Pasadena, CA 91106

La Canada Office
1433 Foothill Blvd.
La Canada, CA 91011

Glendale Office
811 N. Central Ave
Glendale CA, 91203







It is very humbling to have the opportunity to work with so many AMAZING clients, helping them with their real estate needs!  Providing a high level of service that is recognized by my clients is what I strive for.  
THANK YOU for your support!
I HIGHLY RECOMMEND SONIA FOR LISTING AND SELLING YOUR PROPERTY. Sonia represented me in the sale of one of my properties in Montrose, Calif. Sonia is all business and KNOWS HER BUSINESS. She is 110% thorough, leaving no stone unturned. She has a unique style of MARKETING property, ensuring her client the best results. Sonia is a great communicator keeping her client up to date as escrows moves forward. From beginning to end the process went smooth, escrow closed on time with no hiccups.




- Rex Shields, Seller - SOLD: 2547 Piedmont Avenue, Montrose (3 units)
---
It was a pleasure working with Sonia. Being an Executor of a family member's estate was something I have never experienced and with the added tasks of navigating selling a home under probate felt quite daunting. Sonia provided clarity and guidance about the process and provided recommendations that provided a very positive outcome to the estate. Given this is an emotional time, Sonia never pressured me to list as soon as possible and allowed my family and I to work through the process. From preparing the home to sell to reviewing offers, I always felt Sonia was my advocate. I would definitely recommend Sonia.




- Kurt Prather, Executor - SOLD: 10955 Odell Avenue, Sunland
---
Sonia was a gem. She assisted with a difficult probate sale and was there for my client and me every step of the way. Not only did she do a wonderful job in getting the best possible sales price for the property, but she had connections/referrals to professionals to assist with all the details of getting the house ready for sale. It was the best experience I have had to date in working with a realtor/broker- and as a trusts and estates attorney I have worked with many realtors over my years of practice. I highly recommend Sonia to anyone looking for their own best case scenario experience selling or buying a property.




- Renee Spieckermann, Probate attorney for 8042 Graystone Street, Sunland
---
It was a pleasure working with Sonia and I had an excellent experience. Sonia helped navigate me and my family through an extremely complex probate sale on a tight timeline, that involved multiple sellers all with their own very unique circumstances. I would describe Sonia as very empathetic, patient, knowledgeable, and detail oriented. Sonia was always one step ahead, for example with a potentially messy title situation, which allowed us to avoid any last minute surprises or delays. She was also effective in communicating directly with my probate attorney, which made my life much easier and put my mind at ease. I honestly don't know how I could have done it without her!




- Christopher Kang, Administrator - SOLD: 3628 Stone Canyon Avenue, Sherman Oaks
---
Thank you so much for helping my client, an executor, sell real property of the probate estate. This was a particularly challenging sale, with four different owners who were all fiduciaries (three trustees and one executor) and multiple title problems. I appreciate your proactiveness in identifying and clearing the title issues before listing the property for sale, which allowed the sale to go so smoothly. You helped the sellers achieve maximum value in a softening market by, among other things, arranging for the property to be professionally staged to showcase the full potential of the property. Sonia, I look forward to working with you in the future. Your experience and professionalism are invaluable for me and my clients.




- Theresa Pranata, Probate Attorney for 3628 Stone Canyon Avenue, Sherman Oaks
---
I could not be more pleased with the outcome on the sale of my late Mom's home in San Gabriel, CA. We engaged Sonia Amin to represent us because we had heard that she was a pro at handling the complications that arise when selling a property owned by a trust. Frankly we were not sure what to do at the outset, but Sonia put us at ease. From the first meeting to the close of escrow, she explained the many details and personally moved the process along. Not only did we get a competitive price, but the entire process took only about 5 weeks. There are many elements to a trust sale that we were unfamiliar with, but at no point were we forced to pause or reevaluate. Sonia described the likely steps involved and they unfolded just as she predicted. Her expertise, thoroughness and professionalism were just what we needed. I would heartily recommend Sonia to anyone selling a property that involved a trust, or for that matter, any other piece of real estate.




- Alan Scolamieri, Trustee - Sold: 6273 Provence Road, San Gabriel
---
I was an out of state Seller. Sonia made sure that she checked all city documents, processes, lists, requirements to ensure that when we had a buyer it would be streamlined and go smoothly. She is very good at making sure that things get done by being tenacious and present. Sonia is a master realtor, she understands the business, loves working with sellers and is great at using her local relationships to ensure that her clients get taken care of fairly and in a timely manner. Sonia was very helpful in guiding me to different resources when I needed assistance over our nine-month adventure. I appreciate all of the time and energy that Sonia gave to my family during the sales process. Her commitment to the client and sale made our experience much easier than it could have been. Cheers to you Sonia, we did it.




- B. Mattingley - Sold: 151 South Wilson Avenue, Pasadena (4 units)
---
Sonia Amin represented me as the seller in a recent probate sale. Her experience and professionalism were invaluable in completing the sale expeditiously. When last-minute issues arose during escrow, she not only assisted with the negotiations, but ensured that the estate's interests were protected. Sonia's deep understanding of real estate transactions and the obligations that are unique to probate sales is reflected in her comprehensive approach and management of details. Sonia clearly takes pride in representing her clients' best interests, and I would recommend her to anyone who is considering buying or selling a home. Thank you so much, Sonia!




- Geoff Smith, Administrator - Sold: 7938 Le Berthon Street, Sunland
---
Sonia Amin recently helped me sell a Trust property. This property was in need of work before being listed. Sonia knew people who were able to meet every need I had to accomplish this daunting task. This was extremely helpful to me and made my job much easier as the executor of this Estate. She also walked me through the entire process from start to finish, she wanted to make sure that any questions I might have were answered. She always got back to me with these answers in an extremely timely fashion. This sale went smoothly from start to finish because of her excellence of doing a great job for her client. I would highly recommend Sonia to anyone looking to buy or sell a home. At the end of this process I felt I had not only gained a realtor but a friend.




- G. McQuown, Trustee - Sold: 602 E. Fairmount Road, Burbank
---
I had a difficult Trust sale and needed someone who was not only knowledgeable about Real Estate, but could be there for my client and not shy away from a potentially difficult situation. Sonia was all that and more. Not only was she there for the sale, she had the names and contact for everyone we needed, from cleaning crews versed in inventorying Trust property to security (if the need arose). My client was ecstatic with Sonia's service and so was I. Thank you Sonia for always communicating promptly, always keeping me in the loop and calming me down when all the pieces weren't falling into place.




- Arbella Azizian, Attorney
---
Finding someone who is efficient, detail oriented, knowledgeable and willing to go the extra mile is hard to find these days. Sonia Amin fills every one of those needs and more. I have just completed the sale of my property in Pasadena with the help of Sonia Amin. As a widow, selling a property for the first time on my own, I really had no idea of the things involved with a trust sale. Sonia was more than just there to help. She was there any time of day to answer questions, help fill out forms, schedule things to be completed. She not only guided me through each step, but had such insight into details that would never have occurred to me. As there is with the sale of a property many things that need to be done in a timely fashion. Sonia was always ahead of things that needed to be completed. Sonia was there to provide me with excellent help with house cleaners, handymen and other essential people to complete jobs as needed. Dealing with inspectors was quick and easy because of Sonia's foresight and knowledge of the process. No details were overlooked, Sonia made each and every step easy. It's not to say there weren't minor changes along the way, but again Sonia's knowledge and insight helped alleviate any problems that could have come about.




- Susie Perry, Trustee - Sold: 1460 Wesley Avenue, Pasadena (2 houses on a lot)
---
Sonia Amin represented Citizens Business Bank on a luxury home we sold in Corona, CA, that received multiple offers. Sonia's attention to detail and understanding of the Real Estate market made the whole process easy. She made sure we understood the difference between the offers to make an informed decision as to which offer to accept. I would highly recommend Sonia and will use her again.




- Joel Napalan, co-Trustee, Citizens Business Bank - Sold: 4020 Royal Vista Circle, Corona
---
I had the pleasure of meeting Sonia Amin several years ago, so when I unexpectedly needed a realtor, I didn't hesitate to call Sonia. My property was a Trust Sale and had some unusual issues and we knew it would take a special buyer. Immediately, it was obvious that Sonia and I worked well together. I so appreciated her high standard of ethics, her organizational skills and her professionalism. I was always kept apprised of the current situation through emails and phone calls. When the sale became elusive, Sonia worked even harder to achieve the goal. Every step of the way, whether I needed a locksmith or a carpet cleaner, Sonia always knew who to contact from her directory of professionals and I wasn't disappointed. Working with Sonia was a delight and I highly recommend her for any real estate needs.




- Carol Gibson, Trustee - Sold: 360 South Euclid Avenue #331, Pasadena
---
I had the pleasure of working with Sonia on a recent Trust sale. I was very impressed by her knowledge and professionalism during the process. She promptly returned emails and phone calls and always kept me informed of the status of the sale. Sonia really understands the nuances of selling trust and estate properties, which not all realtors do. I would highly recommend her to anyone looking to buy or sell a home.




- Haroun Nabhan, Attorney
---
I would like to acknowledge the good work done by Sonia Amin as the Trust realtor for the Bernard Kalensher Trust sale which closed recently. Sonia went above what was expected in making the sale go smoothly. She assisted me in finding trusted service providers to assist me in cleaning out the property. Also in finding a good contractor to do needed repairs and renovations. Plus, assistance in the appraisal, inspection and closing escrow process. She has also worked very well with my Trust attorney. I highly recommend her and will plan to use her in the future.




- Sam Thomas, Trustee (Professional Fiduciary) - Sold: 551 Linwood Avenue, Unit B, Monrovia
---
I would like to highly recommend Sonia Amin as your Real Estate agent for any of your Real Estate needs. Sonia went above and beyond in all aspects of our trust sale of an occupied 4 plex rental. Sonia's experience showed, as she handled all the necessary paperwork and communication with the other agents and lenders. Sonia's helpful guidance and advice was extremely invaluable. A trust sale of a multiplex presents a lot of unique issues that require an experienced agent, and Sonia met all of those challenges head on. Our overall experience was positive and I would use Sonia again for any of our other real estate needs.




- J. McCormick, Trustee - Sold: 119 Westmont Drive, Alhambra (4 units)
---
I had three realtors that I had met with and by far Sonia shined thru. Before Sonia was even selected as my realtor she provided me with referrals to assist me in the process of clearing out the house and getting it ready for the sale. It had been difficult to find anyone to assist during the Pandemic. The referral sources that Sonia provided me were very experienced, trustworthy and affordable. Sonia consistently followed up to see how I was doing and if I needed anything. I am the Executor of an Estate that is going through probate, a very complex process in which Sonia is highly experienced and knowledgeable. This is very important as the process can be very overwhelming at times. I could not have made it through this process if it wasn't for Sonia's expertise and consistency in assisting me every step of the way. There are so many moving parts managing an Estate, if I was not able to rely on Sonia to keep me on track and ensure no deadlines were missed with the sale of the house this would not have been possible. Sonia is extremely organized and on top of everything and the sale of the house was quick and seamless! I highly recommend Sonia as your next realtor. You will be glad you did!




- Katy Hove, Executor - Sold: 17102 Illinois Court, Torrance
---
Sonia's name was recommended to me from a friend who knew that Sonia was experienced with a trust sale. From the start, I found her to be professional, knowledgeable, and compassionate. Little did we know when we began preparing the house for sale that we would have to navigate the sales process through the unpredictable logistics necessitated by a global pandemic. Sonia was up for the challenge and her flexibility helped us overcome these ever-changing pandemic-related requirements and limitations. She unfailingly adhered to mandates, and she was always careful to make sure every "t" was crossed and "i" was dotted for every document. She communicated thoroughly and frequently and was careful to be sure that I was informed about the progress of the sale every step of the way. She exhibited consideration and sensitivity during a process that was very emotional for me and my family, and I felt confident that she was always working hard to be sure that our needs and the best interests of the trust came first. I would happily recommend her professional services and found her to be highly knowledgeable about the nuances of a trust sale.




- Denise Mester, Successor Trustee - Sold: 6212 Golden West Avenue, Temple City
---
As trustee for a dear client, one of my duties was to sell his residence after he passed. I had gotten to know Sonia Amin over the past several years, and immediately turned to her to help me with this sale. Sonia far exceeded my expectations. She was communicative with me through the entire process, even when we hit a few bumps in the road along the way. She made sure that no details were overlooked from getting the house ready for market all the way through closing. Sonia is someone you can trust to handle the transaction professionally.




- Jennifer Lorenzen, CPA, Successor Trustee - Sold: 97 West Carter Avenue, Sierra Madre
---
Sonia was tremendously skilled in providing her expertise during a particularly complicated and challenging transaction. Her calm demeanor and steadfast attention to detail was responsible in navigating the successful completion of the sale. Her loyalty and trustworthiness engendered my confidence throughout the process. It is without reservation and with complete confidence that I can recommend Sonia.




- E. Phelps, Trustee - Sold: 1870 Rosemont Avenue, Pasadena
---
I have had the opportunity to work with Sonia on a probate sale over the last six months which led to a successful closing of the property. She was well-versed in the probate sale process and went above and beyond to help out in all phases of the transaction. This property that was a "diamond in the rough" and was a challenging listing from the beginning but Sonia worked hard from day one and was always available for a phone call or email to address any questions or issues that came up or offer her assistance to chase something or someone down to keep the process moving forward. She was dedicated and relentless at solving multiple problems that came up throughout the sale process and was critical in working with the buyers agent for the successful closing of the property. I would happily work with her again and give her the highest recommendation to anyone looking to sell or buy a home.




- Donald Westenhaver, Jr., CPA, Successor Executor - Sold: 525 South Oakland Avenue #3-B, Pasadena
---
Hello to all, the sign says SOLD. Sonia did it again for us. She came thru by selling our home. Sonia is a pro at what she does. She made sure that every detail is followed to the tee. We are so happy that we met her over 25 years ago. We bought and sold three homes over the time. Simply because Sonia is an honest, detailed oriented person who cares a lot for her sellers and buyers. We will be forever loyal and request her services in the future. Thank you Sonia.




- Frank & Elvira Bellizzi - Sold: 6515 Repton Street, Los Angeles (Highland Park)
---
I have come to know Sonia over the last several years and if there is one word that describes her, it is consistent. She is consistently kind, open, helpful, resourceful, diligent, trustworthy and compassionate. Sonia possesses a quiet confidence yet resounding belief in her skill set and ability to serve her clients. I am grateful to have an amazing professional in my networking circle. I look forward to doing business with her for years to come.




- Eszylfie Taylor, President - Taylor Insurance & Financial Services
---
One of Sonia's great attributes is tenacity. When she takes on a listing she is like a force of nature, relentlessly dedicated to ensuring its completion, chasing down and solving every problem or issue that gets in the way of a successful deal.




- Steve Sorell, Attorney at Sorell Law Group
---
Hello everyone my name is Frank and my wife and I just purchased our dream home in Oceanside CA. When we first decided to move I called on Sonia Amin to help us and you guessed she was right on it and referred us to Asma from Re/Max Liberty. Asma was just great and patient with us and found the perfect house. We just closed escrow and we are excited and happy thanks to Asma and Sonia




- Frank Bellizzi - Relocating from Los Angeles to Oceanside and allowed me to find him an experienced buyer's agent in Oceanside through our Re/Max Referral Network.
---
I routinely provide Sonia's name when asked by my clients or friends for a reliable and knowledgeable realtor. Sonia continually makes connections with other professionals so that her clients have resources they can rely on for a variety of needs, and she is always looking for ways to make her business more efficient and accessible. Sonia has numerous examples of going above and beyond what I typically think a realtor would do for her clients, and it is that high caliber of service that gives me the confidence to refer her to important people in my life.




- Leah Snell, Senior Partner, Snowden Lane Partners
---
I recommended two dear friends and professional colleagues to Sonia who were in a pickle. They needed to sell their two story townhouse quickly. My friend had back problems and needed to find an single level condo within walking distance of the city. Sonia rose to the occasion splendidly. Within a few weeks, she not only sold the townhouse, but helped them purchase a beautiful condo. They love her.




- Dana Mayhew, TDC Consults, Past Chair, PIHRA Pasadena
---
Sonia Amin has helped several of our clients over the years. Sonia is a professional who cares for her clients and is diligent and detailed in her work. We especially appreciated Sonia when she helped our client in Anaheim to sell a property in a very tight spot for higher than the asking price! We highly recommend Sonia Amin for all of your real estate needs!




- Benjamin Alley - Attorney at Alley Law
---
Very grateful to you always for your willingness to sell the property at 2205 Tall Pine Drive, Bradbury. Your knowledge, experience, advice and support were invaluable to me.




- Valda Richters - Sold: 2205 Tall Pine Drive, Bradbury
---
I have known Sonia for a number of years. During this time I have gained appreciation for her knowledge of the local real estate market and her laser focus on trying to do the best job she can do for her clients. Sonia has a very diligent sales process which has been honed by her years of experience. Her attention to detail, professionalism, and ability to problem solve make her a successful client centered agent.




- David G. Covell, Jr. - Client Advisor
---
I had the pleasure of working with Sonia Amin on a probate sale earlier this year. I highly recommend working with Sonia; she is very knowledgeable of probate procedures and she is very thorough in drafting and handling all transactions that can so often be confusing or overwhelming. Sonia works hard for her clients and always makes herself available for any questions. All of our emails and phone calls were answered promptly. We would recommend her to anyone who is considering buying or selling a home.




- Laura Jones, Professional Fiduciary - Sold: Administrator for 1483 Arroyo View Drive, Pasadena and Conservator for 18217 Gault Street, Reseda
---
Thank you so much for your dedication to my clients. I greatly appreciate your knowledge, experience and professionalism when representing fiduciaries who are selling real property. In our recent probate sale, you were assertive in protecting my client who was selling a valuable property in a probate estate. You went above and beyond to zealously represent my client and resolve one issue after the other in that sale. You were a master at dealing with difficult and demanding personalities. Working with wonderful professionals make all the difference. You understand and appreciate my clients' fiduciary duties to the beneficiaries. I look forward to working with you again.




- Theresa Pranata, Attorney - Sold: 1483 Arroyo View Drive, Pasadena (testimonial by Theresa Pranata, worked with seller Laura Jones, Professional Fiduciary & Administrator)
---
I referred a 98 year old client who had a property in Pasadena to Sonia. She helped him with tenant issues, getting the property cleaned and also made sure her escrow officer went to my client's home to help him with the escrow paperwork. Sonia went above and beyond in making sure that the entire process was managed smoothly and effectively for all parties involved. Her attention to detail every step of the way made me and my client feel confident we would close escrow successfully at a great price. My client enjoyed working with Sonia and I appreciated her keeping me in the loop every step of the way.




- Johnny Cleator, CBC Advisors, seller referral agent - Sold: 1114 Lincoln Avenue, Pasadena
---
I was introduced to Sonia by a friend of mine who highly recommended her back in 2001. She became my agent and helped me purchase my first property in Pasadena shortly after. When it came time to sell my place 16 years later it seemed natural that she would be my agent. During both experiences Sonia demonstrated the highest level in professionalism and knowledge. She made the process so much more pleasant because she had my full trust and I knew she would do things correctly. I highly recommend her to anyone in need of her services and I plan to have her help me in the future.




- Curt Bouton - Sold: 330 South Mentor Ave, #338, Pasadena
---
We are very pleased to recommend Sonia Amin as an outstanding real estate agent. She served as the listing agent on the property we were selling - a condo that posed some challenges in finding the right type of buyer. She launched a thoughtful and thorough sales campaign that yielded results. Our condo sold for the asking price after only 3 weeks on the market. Sonia also represented us as prospective buyers and helped us explore several properties of interest, including the condo we ultimately purchased, one which fully met our needs and price range. In sum, it is doubtful that we would have achieved a successful sale and purchase in such a short time without Sonia's capable guidance.




- Eugene & Harriet Aldava (Sold: 931 East Walnut Street #101, Pasadena & Purchased a condo in the 111 South De Lacey Avenue, Pasadena complex)
---
Your approach was to protect the Trust by marketing the property and accepting offers for a defined period of time allowing us to accept the best offer from the best buyer. Your strategy increased the sales price by a substantial amount, and allowed us to accept a qualified buyer which expedited the transaction. So not only was the price increased, the transaction was also simplified. Your communication was wonderful and clear, and you helped to smooth over any of the difficulties that always seem likely to arise




- Dave Christiansen, CPA, Trustee - Sold: 1913 Arland Avenue, Rosemead (4 houses on a lot)
---
This was my first attempt at selling a house so I really needed a Realtor that was patient, understanding and experienced. Sonia exceeded all of my expectations. Her experience and the team that she has put together from the Escrow company to the retrofitting was excellent. They all have the same goals and work ethics. This shows how much work and thought she has put into her team to make this a smooth and comfortable transaction for the client. I am so pleased with the way things worked out. She will be my Broker for life.




- Stan Morinaka, Trustee - Sold: 3471 East 5th Street, Los Angeles (2 units)
---
Citizens Business Bank recently retained Sonia Amin as Realtor in selling a condo for one of the trust that we manage. Sonia was most helpful from the beginning of the process to the close of escrow. She was very knowledgeable about the whole process of marketing and selling the unit. She kept us informed about what was going in the market. She was always available for calls for any questions we might have had. One of Sonia's strength is her attention to detail. Because of this, everything was done in timely manner. Working with her was such a pleasurable experience. She provided excellent customer service with superior attitude. I would higly recommend her and will definitely use her again.




- Joel Napalan, Vice President & Trustee, Citizens Business Bank - Sold: 444 West Huntington Drive #106, Arcadia
---
Sonia has worked with me on probate sales in the past and she has always conducted herself with professionalism and efficiency. The case was no different for the Aroma Drive property. She made the entire process of listing and selling the condominium unit simple and low-stress. Due to the nature of my business, I have been in the position of selling numerous properties and I have not found a realtor more competent and professional than Sonia.




- Robert Schnieders, Professional Fiduciary & Administrator - Sold: 2169 East Aroma Drive, Unit A, West Covina
---
Sonia Amin sold a home for my client in a Conservatorship mater. She was available and attentive to the specific issues that are part of this type of transaction. Sonia was able to get the home sold for my client while assisting the buyers' agent to understand the process as it moved forward. Sonia had to communicate with many parties in order to make this sale happen. Attorneys, Conservator, and family members were all kept informed as appropriate. It took a lot of work, and Sonia was up to the task. I appreciate her service and hard work on behalf of my client. You can trust her to have the best interest of the client at heart for the whole process.




- Roxanne Gunther, Professional Fiduciary & Conservator - Sold: 7019 Winnetka Avenue, Winnetka
---
Sonia is a highly attentive realtor. She is very prompt in returning phone calls and emails. I never felt neglected or unimportant. She offered several recommendations to make the home more attractive to buyers and her advice worked like a charm as we received 18 offers in the first 10 days of being on the market. The process of assessing offers was a bit overwhelming for me. Sonia, who is a master with contracts, was able to explain the differences, which aided immensely in deciding which offer to accept. In the end, the offer was good for the Trust.




- Sandra McAfee Symons, Trustee - Sold: 3332 Barnes Avenue, Baldwin Park
---
Sonia Amin was our real estate agent representing the family in the sale of my father's property in Pasadena. I can recommend her highly. She worked tirelessly on our behalf. She is a woman of integrity and expertise that was very needed in a complicated sale. Our family is very grateful for all the hard work she did. Our very best wishes go to Sonia, and we specifically wish her well in all her future real estate business.




- Valerie Marshall, Trustee - Sold: 275 Patrician Way, Pasadena
---
Sonia took the initiative to write a personal letter to the sellers explaining why the condo was perfect for our son. There were six other bids (with some higher than ours) and the only reason that our bid was accepted was the letter Sonia wrote. The letter touched the hearts of the sellers. It was a pleasure working with her. She was attentive to our wishes and was on top of every detail.




- Katherine and Warren Wimmer - Represented Buyer in the purchase of a condo in the Hastings Ranch area of Pasadena
---
I was referred to Sonia Amin by my probate lawyer and she took on the task of helping me with all the paperwork in relation to selling my mom's property. She also took on other responsibilities and kept all aspects of this transaction intact and kept me completely updated of everything. Sonia went above and beyond and insured myself that this whole real estate process would come out fine and it did. Thank you for all your hard work and will definitely keep you in mind for any future real estate transactions.




- Sean Edghill, Administrator - Sold: 5446 Weatherford Drive, Los Angeles
---
Throughout the entire cycle, from pre-listing appraisal to post-closing cash in the bank, Ms. Amin was attentive, persistent, and helpful; kept me informed at least daily by both telephone and email; was overtly ethical in every situation. I enthusiastically recommend Sonia Amin to anyone who is looking for a great realtor.




- Robert Shirey, Trustee - Sold: 69-71 Grace Terrace, Pasadena (2 units)
---
During the entire duration, Sonia has demonstrated excellent professionalism. She has watched out for our interest in dealing with various agents and sellers. She has showed complete control of the purchasing process. We are really happy with her services and will recommend her as your representative for your future real estate business.




- Ernest, Tan and Clement Lee - Represented Buyer: 511 Hermosa Vista Street, Monterey Park
---
I highly recommend real estate broker Sonia Amin, who represented me in the recent sale of a trust income property in Inglewood. She is an extremely diligent and experienced agent. Throughout the entire process Sonia was professional, conscientious and motivated and I always felt as though I was her only client. I will definitely be using Sonia's services again in the future with other trust properties in need of sale and would highly recommend others to do the same. You will be well served with Sonia looking after your interests.




- Robert Schnieders, Professional Fiduciary & Trustee - Sold: 4334 West 101st Street, Inglewood (2 houses on a lot)
---