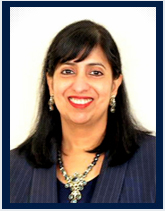 Experience isn't Expensive...It's Priceless!!

SONIA E. AMIN
Broker-Associate

Cell: 626-536-3135 Sonia@SoniaAmin.com
Cal BRE # 01044322
RE/MAX TRI-CITY REALTY

Pasadena Office
680 E. Colorado Blvd.
Suite 180
Pasadena, CA 91101

La Canada Office
1433 Foothill Blvd.
La Canada, CA 91011

Glendale Office
811 N. Central Ave
Glendale CA, 91203

Annual Property Operating Statement - Multi-Family Calculator >>
Mortgage Calculator - Monthly Payments >>
Advance Mortgage Calculators straight to your eMail

Our most informative and powerful mortgage calculators cannot be placed directly on our website but can be emailed to you. There are no obligations or costs. We just need to email you the calculator and you can use it all you want.

These are some of the Calculators that will be email directly to you at no cost and No Obligation. All your information is held private by our privacy policy.

* Your Name:

Your Address:

Phone:

* E-Mail Address:

Interested in a Loan

Do you own a home


Enter the code exactly as you see it in the image

To send this information please press the submit button now.